About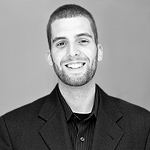 I have always been a visual person. As a child I would pour over National Geographic's, letting myself be drawn into the stories that the photos told. So it seemed only natural that I would eventually pursue a career in the visual arts. I started with graphic design, but soon found digital animation to be much more interesting, which led me to become a character animator at Pixar Animation Studios.
About 8 years ago the photography bug bit me. I was fascinated with urban exploring and spent a lot of time taking pictures of abandoned structures in the US and Europe. During this time I focused on learning as much as I could about photography and ways to improve my skill.
What I love most about photography is that there are so many different directions you can go. After urban exploring, I shifted my focus and became more interested in shooting landscapes and cityscapes. Particularly using the panorama format. I truly love the versatility of photography and am excited to continue exploring new directions.
A few years ago I began to experiment with time lapse photography. For me time lapse is the perfect combination of both photography and animation. As an animator I constantly study movement in great detail, where as photography forces you to focus on a split second in time. Shooting time lapse footage is very time-consuming, but extremely rewarding when you capture something beautiful that was hidden to the naked eye.
My love for nature and adventure has fueled my passion for photography even more. I have been fortunate to travel to some truly breathtaking places around the world, visiting almost every continent. (I haven't been to Antarctica yet, but it's on the list…) I really enjoy just sitting back, soaking up the view and watching the light change, waiting for it to turn spectacular. Out there in the mountain and canyons, coastlines and deserts, forests and grasslands is where I feel most comfortable and grounded.
I hope to keep collecting visuals for a long time to come and to be able to share them with you.
Thank you for taking the time to visit my website.
Simon Christen

Oakland, California